The State of West Bengal lying mostly in the Gangetic Plains has a varied landscape. When Northern part of the State is surrounded by the virgin forests and mountain ranges of the Eastern Himalayas, the Western side with red laterite soil and sparing vegetation of hardy trees provides a very different scenario. If nature has showered her bountiful beauties with exotic intricacy in the North, she shows her amazing skill of survival in the South. Some of the landscape in the North or South are still to be mauled or mutilated by the so- called civilization. Slowly but surely the appreciation of such landscape is increasing. Keeping the growing trend of eco- tourism in mind we has decided to help those who long for nature in her purest form. This website will provide information about such spots to you.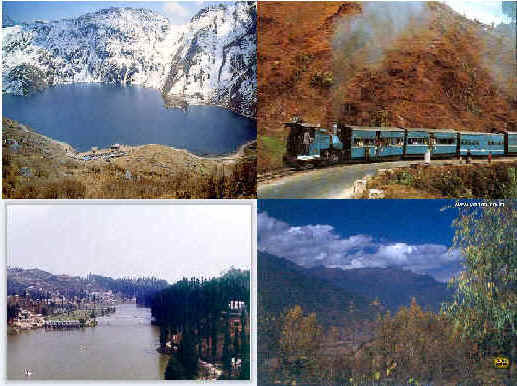 WE ARE GRATEFUL TO:
OTHERWISE THE SITE MIGHT HAVE BEEN A DREAM

Note for travelers and visitors:- If you plan to visit any of the given destinations on this website, please start your journey from Siliguri. It is the gateway to entire North East India and Sikkim. Siliguri is the second largest city of West Bengal State. This website will provide detail information of North Bengal, Dooars Region, and Sikkim. Every step has been taken to provide you accurate information of all places. We have included train schedules, Air Transportation, Roadways in our Siliguri Section because Siliguri is the gateway to the entire region. You can even check your train ticket reservations and even flight schedules. Surf the contents of this website and all contents are free of cost and know North Bengal and Sikkim closely.
NLegal Warning: Every care is taken to provide you the latest and accurate data, but in any way if any errors are generated, in no way the website builders or it's sponsors are responsible for misleading information and misguidance of tourists or netizens. All the material's i.e, all informations, pictures and other materials belong to the maker of the site or other owners, no part of the publication or pictures can be copied by any person or authorities, N.G.O.'s, Non- Profitable organizations or any third person. If found guilty of possessing copyrighted material, he or she or the organization will be prosecuted to maximum extent under Information Technology Act of Indian Government.

BEST VIEWED BY I.E. 4.0 AND UP. DUE TO COMBINATION OF MULTIMEDIA AND GRAPHICS THIS SITE MAY TAKE SOME TIME TO LOAD, SO PLEASE DON'T LEAVE US.
FastCounter by bCentral